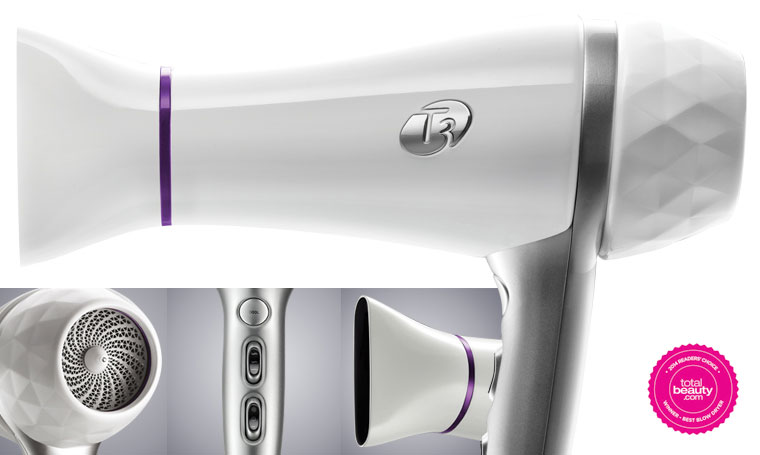 At the risk of dating myself, I remember the days of ear deafening, hurricane force, furnace blasting hair dryers that used hair withering wattage to dry hair…oh sorry, are you still holding onto that old noisy, incinerating, moisture sucking hair dryer? 
Stop now and give thanks that T3 has put together the science of Tourmaline ionic properties and SoftAire™ technology to bring hair dryers into the future with proprietary, patented technologies to dry and style hair faster, more evenly, and with a finish that is totally damage-free. See the full line of revolutionary T3 hair dryers.

Every use of T3 dryers improves the condition of hair, leaving it silkier, smoother and luminously vibrant. Its special technology also eliminates the static electricity that causes fly-a-ways. We offer a line of products for both the salon professional and at home user.  View our professional line when you join us online.